February Box
Valentine's Box
Will you be our Valentine! February box is the box of Lurve!
What's Inside the February Box?
1. Shea Moisture Jamaican Black Castor Oil, Strengthen and Restore Conditioner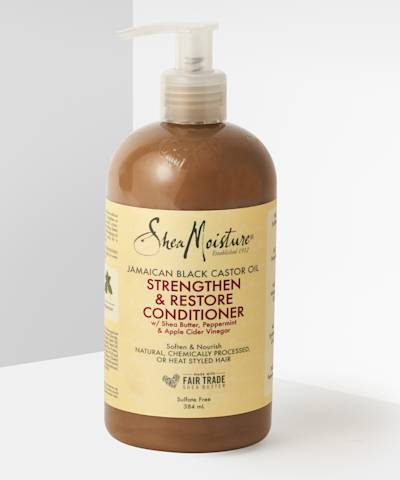 A nourishing conditioner.
Perfect for caring for damaged and brittle hair, the Jamaican Black Castor Oil Strengthen & Restore Conditioner nourishes the scalp and strengthens weak hair and helps to reduce breakage. Formulated with organic Shea Butter to deeply moisturise, Jamaican Black Castor Oil to reduce breakage and peppermint to invigorate the scalp, the conditioner leaves hair shiny and fully rejuvenated.
- Cruelty free
- Paraben free
- Mineral Oil free
- Made with fair trade Shea Butter
2. Aloe and Lavender Gel: Skin Hydration
Cooling & Soothing skin hydration with fast relief from problem skin areas. Made with pure Aloe Vera and a Blend of Bulgarian, French and English Lavenders.
Ideal for direct application on to burns, cuts and grazes, the natural antiseptic effects of Lavender help restore the skin whilst aloe Vera gently soothes and protects.
Lavender Hydrating Gel is best applied to clean skin though occasionally due to circumstance this may not be possible, the antiseptic actions of Lavender will help to clean and kill and bacteria infection in the skin.
Apply to dry to damp skin and gently smooth over the desired area. The gel will be absorbed by the skin easily and fast without leaving any sticky residue.
After applying Hydrating gel you can then apply moisture cream, but always allow the gel to completely soak into the skin. Hydrating Gel is safe for use all over the body including the face & neck areas.
3. Whittard Pink Lemonade Flavour Instant Tea
The perfect naughty treat. One sip and you'll be transported back to afternoons spent picnicking in the park under the warm summer sun… It's a true taste of nostalgia.
Sweet, tangy and a delightful rosy hue, the Pink Lemonade instant tea is a twist on the summertime classic.
4. Marble Mug
For a delightful tea you'll need a delightful mug. This mug is perfect for hot drinks, making you feel warm and cosy inside and out! A special mug for nights in with yourself, whether it's a Netflix and chill kind of night or you're having a hair wash day. This mug is a must have! 
5. Byooti Satin Silk Pillow Case
The perfect satin pillowcase which does not cause friction against your hair or skin. This is a must have for the perfect sleep. Self care and self love is not only what you do when you are awake, but also your quality of sleep. Make sure you are continuously taking care of yourself because you are AMAZING! 
February box is the Valentines Self-love box!